ONE TRACK MIND SUNDAYS WITH HEATHER CAYE- THE SLITS...BADASS BABES
BLAST FROM THE PAST OF BADASS BABES!!!!!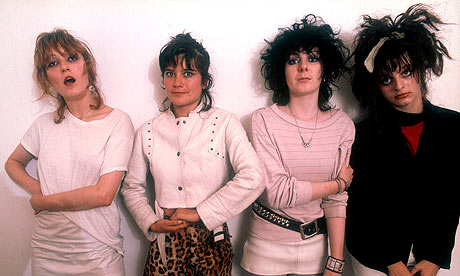 A British punk band formed in 1976, The Slits toured with The Clash and The Buzzcocks. These chicks killed their cover of "I Heard it through the Grapevine"!
THE TOP 20 "UP AND COMING" FASHION BLOGGERS!!!
Labels: babes, BADASS, Blast from the Past, HEATHER CAYE, ONE TRACK MIND, The Slits